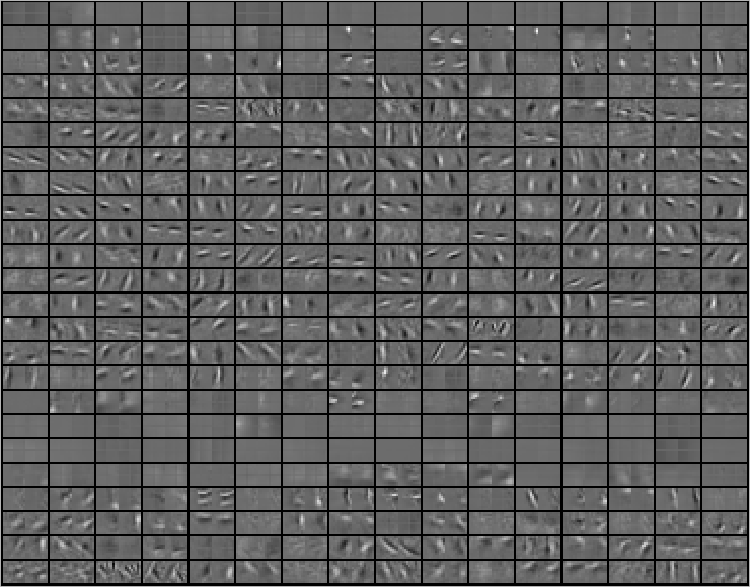 Пердыдущий пост был посвящен теме Deep Learning, в данном же посте я расскажу о том, что на сайте Stanford University появился новый очень любопытный курс, посвященный теме использования сверточных нейронных сетей (Convolutional Neural Networks) для распознавания визуальных образов: CS231n: Convolutional Neural Networks for Visual Recognition.
Первая сессия курса запланирована на начало 2015 года. Длительность курса: 10 недель. На курсе будет два инструктора: Fei-Fei Lim и Andrej Karpathy. Из описания курса есть все основания полагать, что курс будет открыт для публичного доступа. Многие материалы основаны на популярном соревновании ImageNet Challenge.
Программа курса
Module 1: Visual Recognition and Machine Learning


Week 1: Overview of visual recognition and image understanding, core tasks and data-driven approach.
Week 2: A simple solution: features, SVM/Softmax loss functions, optimization.
Week 3: Intro to neural networks, deep learning and backpropagation. Overfitting, regularization, numerical gradient checks.

Module 2: Convolutional Neural Networks


Week 4: Convolution, pooling layers.
Week 5: Understanding convolutional neural networks: visualizations, backpropagation to images.
Week 6: Fine-tuning pretrained networks to smaller datasets.

Module 3: Building an end-to-end system


Week 7: Testing and evaluation of image classification, localization and detection. ImageNet Challenge.
Week 8: Squeezing out last few percent: hyperparameter optimization, data augmentation, multi-scale approaches, dropout, model averaging.
Week 9: Tour of the most popular deep learning libraries (e.g. Caffe). Lectures may feature guest speakers from both academia and industry.
Week 10: Student groups present and critique their end-to-end image classification systems.
Предварительные требования
Proficiency in Python, familiarity in C/C++
College Calculus, Linear Algebra
Equivalent knowledge of CS229 (Machine Learning)
Более подробное описание можно найти на официальном сайте курса.
Большой список онлайн-курсов по теме Data Science: Data science online courses